Look at this, I am posting week 46 during week 46!  Yay!
Week 46 included The March of Dimes' World Prematurity Day on November 17th.  Over the past several years I have participated as a blogger for the event, but this year I wasn't able to join in.  However, I made sure I participated on Twitter and my picture of the day was four, well eight, of the closest preemies to me.  If you want to read more about these preemies and their stories check out the links below:
Each one of these preemies left a lasting impression on me and my heart.  It's amazing to see how such fragile babies can grow up to me such strong and amazing little people!  These are some amazing success stories and I love each one of them!
For more information on this project please visit one of the hosts by clicking the badge below!  Feel free to come join us and our 365 day journey behind the camera lens!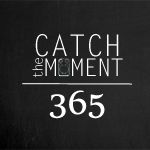 with Mindi at Simply Stavish, Sarah at Nurse Loves Farmer, and Stephanie at Behind the Camera and Dreaming.
How does this work?  Everyday I am posting a new pic to Instagram, Twitter and my personal Facebook page with the hash tags #365DaysofCori and the official challenge hash tag #catchthemoment365.  On Friday's I will do a recap of the previous week's photos and *hopefully* give a little more insight into each one, why I took them and any history behind them.