I did it, I finally completed my Catch the Moment 365 Year in Review!  It's not 100% right, but I'm tired of fighting with the program I'm using to get it perfect and at this point don't really care.  Okay, that's not 100% true, more that I'm running out of time before I leave on my cruise on Thursday!
Thank you Mindi at Simply Stavish, Sarah at Nurse Loves Farmer, and Stephanie at Behind the Camera and Dreaming for being amazing hosts and pushing me to complete the challenge no matter how behind I got!  I'm happy I was able to complete the challenge!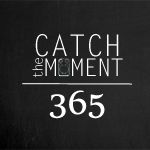 Now that my photo challenge is over, guess what happens Thursday?!?  I board a plane from Seattle to ROME!!!!
Yes, Rome!
On Saturday I will embark on a 21 day Mediterranean Cruise!  I am so excited and ready to go!  Well, I'm ready to go but I'm not ready to go if you know what I mean!  I'm 85% packed and started prepping all my electronics for the 9.5 hours flight to Amsterdam and then a 1.5 hour flight into Rome.  I hate packing, so this part is extremely painful for me, but this too shall pass and soon I'll be on my way to the Mediterranean!  Bring it on!
I plan on blogging each night of my cruise; the posts most likely will be quick with just a couple photos, but still fun to post and share.  So make sure you come back and follow my journey!
See you in Rome (or on the way!).