It's beginning to look a lot like Christmas!
Oh wait, what's that date say?  February 16th?!  Hmmm….guess I'm slightly late! The good news is it Week 51 of my 365 day photo challenge from 2014!  It may be mid-February, but I'm still plowing away at getting the photos blogged, but I did complete the challenge!  I *hope* to get my final week of photos up this week and then my rewind post shortly there after!
February 16th also has an important day in my house and this year even more!  Today is my parents 30th Wedding Anniversary!  Happy Anniversary Mom & Dad!
In the meantime, back to Christmastime!
For more information on this project please visit one of the hosts by clicking the badge below!  Feel free to come join us and our 365 day journey behind the camera lens!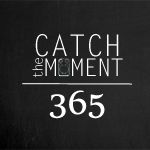 with Mindi at Simply Stavish, Sarah at Nurse Loves Farmer, and Stephanie at Behind the Camera and Dreaming.
How does this work?  Everyday I am posting a new pic to Instagram, Twitter and my personal Facebook page with the hash tags #365DaysofCori and the official challenge hash tag #catchthemoment365.  On Friday's I will do a recap of the previous week's photos and *hopefully* give a little more insight into each one, why I took them and any history behind them.