Week 52!  Week 52!  Lookie it's Week 52 of my Catch the Moment 365 Photo Challenge!
This was one massive project for me, one that I was starting to think I would never officially finish!  I went strong posting these blog posts weekly through July, but suddenly life started to get in the way and I got behind, way behind.  It may be eight weeks into 2015, but who cares I'm finally done and posting my final week of the photo challenge photos!
365 photos taken in 2014.  One photo every day for an entire year.  Wow.  I did it!
This post shares my final week of 2014, but I will post one more recap blog post to show the entire year.  But the end is near and I'm ready to move forward into 2015!  Enjoy my final week of 2014 through photos and stay tuned for my Catch the Moment 365 recap!
For more information on this project please visit one of the hosts by clicking the badge below!  Feel free to come join us and our 365 day journey behind the camera lens!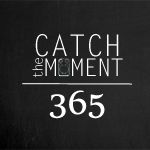 with Mindi at Simply Stavish, Sarah at Nurse Loves Farmer, and Stephanie at Behind the Camera and Dreaming.
How does this work?  Everyday I am posting a new pic to Instagram, Twitter and my personal Facebook page with the hash tags #365DaysofCori and the official challenge hash tag #catchthemoment365.  On Friday's I will do a recap of the previous week's photos and *hopefully* give a little more insight into each one, why I took them and any history behind them.