This week was my big event for Eastside Baby Corner, our 5th Annual Pants Party, where we asked our donors to bring a pair of new or gently-used pants and stay for a free family fun carnival.  In just one word….AWESOME….I'm so happy with how well it turned out, the number of donations we received, the attendance count, vendors, volunteers and everyone who helped make it possible!  I'm THRILLED with how everything came together and extremely proud!  Yay!
My only complaint is I messed up on the "days" and was off a day.  I'm so OCD that it drives me crazy, I'm trying to take a deep breath and move on but it's hard!  So there, I have put it out there for all to know, my week 36 mistake.
Other than that mistake, I had a great week 36!
For more information on this project please visit one of the hosts by clicking the badge below!  Feel free to come join us and our 365 day journey behind the camera lens!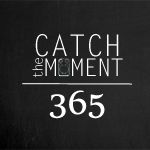 with Mindi at Simply Stavish, Sarah at Nurse Loves Farmer, and Stephanie at Behind the Camera and Dreaming.
How does this work?  Everyday I am posting a new pic to Instagram, Twitter and my personal Facebook page with the hash tags #365DaysofCori and the official challenge hash tag #catchthemoment365.  On Friday's I will do a recap of the previous week's photos and *hopefully* give a little more insight into each one, why I took them and any history behind them.