If I were you I would just click "next" and view my previous blog post as this one is extremely boring.  I thought I had posted boring Catch the Moment 365 posts in the past but this one takes the cake!
Nothing and I mean NOTHING happened this week, wait I do take that back, on Wednesday I got pretty fabulous news about being invited to speak at a national conference for The National Diaper Bank Network on social media at their 3rd annual conference in November in Kansas City.  Other than that exciting news it was a week of a lot of food photos and none of them overly inspiring!
Take a look for yourself at my 23rd week of 2014:
Pssst want to learn more about how The National Diaper Bank Network helped facilitate a generous donation of 400,000 diapers from Huggies to Eastside Baby Corner click HERE!
For more information on this project please visit one of the hosts by clicking the badge below!  Feel free to come and join us and our 365 day journey behind the camera lens!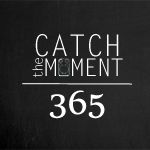 with Mindi at Simply Stavish, Sarah at Nurse Loves Farmer, and Stephanie at Behind the Camera and Dreaming.
How does this work?  Everyday I am posting a new pic to Instagram, Twitter and my personal Facebook page with the hash tags #365DaysofCori and the official challenge hash tag #catchthemoment365.  On Friday's I will do a recap of the previous week's photos and *hopefully* give a little more insight into each one, why I took them and any history behind them.
Happy Friday!