Well it finally happened….I messed up.
Yes, it does happen…occasionally…take a photo because I guarantee this doesn't happen often.  I.Hate.Messing.Up.
Yes, I miss numbered my days for the last two days of the week.  Betcha didn't know that both March 2 and March 12 were day 61!
It was only a matter of time before I messed up the numbering.  However in order to be true to the challenge I didn't fix or edit the day and they are being post as I originally posted them….WRONG.
For more information on this project please visit one of the hosts mentioned above or click the badge below!  Feel free to come and join us and our 365 day journey behind the camera lens!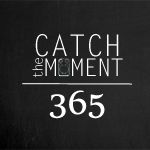 with Mindy at Simply Stavish, Sarah at Nurse Loves Farmer, and Stephanie at Behind the Camera and Dreaming.
How does this work?  Everyday I am posting a new pic to Instagram, Twitter and my personal Facebook page with the hash tags #365DaysofCori and the official challenge hash tag #catchthemoment365.  On Friday's I will do a recap of the previous week's photos and *hopefully* give a little more insight into the photos, why I took them and any history behind them.
Happy Friday!