After taking a week's hiatus from Crazy Days of Summer, I'm excited to be making a last minute entry to this week's linky challenge!  My photos are not very patriotic, but they were taking on the 4th of July and you can't get much more patriotic than that!!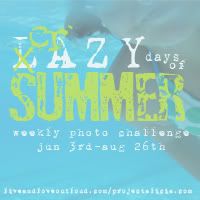 This year I spent the 4th up on Camano Island with the Munro's and their extended family on the beach overlooking Puget Sound.  We spent the afternoon playing on the beach, flying kites, digging in dirt (okay NOT me), eating yummy food, enjoying other's company, watching beautiful fireworks as the sunset and of course being thankful that we live in such a beautiful country!
Hope you all had a wonderful 4th of July!!!
This post is part of Wordless Wednesday on the following blogs:
Parenting For Dummies & Seven Clown Circus
The Life of Riley….and Bryce Too!
Angelica's Awesome Adventures
Live and Love…Out Loud
Crazy About My Baybah!
Project Alicia
Florida Hogans
Shibley Smiles