This weeks Crazy Days of Summer prompt was water, what better water than that found in Cabo San Lucas??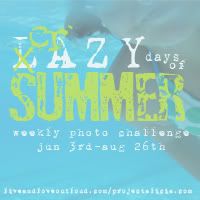 Greetings from Cabo San Lucas!!  I'm writing this post on Sunday evening out on the patio overlooking an infinity pool and in the distance the Strait of Cortez … STUNNING water views!!  If this isn't heaven then it must be pretty close!!
We survived the trip, but I am EXHAUSTED.  Exhausted might not be a strong enough word to describe how I'm feeling – let me explain [all Seattle, Pacific Standard Time on Sunday, June 19th]…
Went to bed at midnight …
Woke up at 1:40am …
Left for the airport at 2:00am …
Arrived at the airport at 3:00am …
Airport Fun until we boarded the plan at 4:00am …
Arrived in Phoenix at 7:30am …
Left Phoenix at 8:30am …
Arrived in Cabo at 10:30am …
Done with customs, luggage and more security by 12:00pm …
Arrived at the Casa we're staying at about 12:30pm …
Immediately headed to the grocery store to stalk up on basics, made it home by 2:30pm …
NOW Relaxing and trying not to fall asleep.
The current time is 5:08pm and I feel like I could crash right now and sleep so well!  I don't think I'll have any problems falling asleep!  I have the next week of fun in the sun ahead of me!!