Shhhh….don't tell anyone that it's actually creeping up on the end of week 29 as this post goes live!  Summer has gotten in the way of my blogging!  The weather has been beautiful and I've been enjoying as much time as I can outside.  Needless to say I'm extremely far behind in everything blog related.  Sadly, summer will soon be over, fall will be here and I'm assuming the icky rainy weather will return.  Until then I'm going to enjoy every waking moment outside enjoying the sunshine and warm temperatures!
Let's see, week 28 was one of those weeks where nothing overly exciting went on, but I did my best to still document the highlights of each day, or in some cases, just take any photo to continue on with this challenge!  I may be way behind on my blogging, but I'm staying caught up on my daily photos!
Oh and P.S. ignore the date on day 192, I must have been really tired or distracted when I posted it.  It was not taken on July 14th, all I can figure is the '14 was part of the year and somehow I deleted the date which was July 11th!
For more information on this project please visit one of the hosts by clicking the badge below!  Feel free to come join us and our 365 day journey behind the camera lens!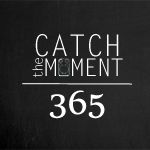 with Mindi at Simply Stavish, Sarah at Nurse Loves Farmer, and Stephanie at Behind the Camera and Dreaming.
How does this work?  Everyday I am posting a new pic to Instagram, Twitter and my personal Facebook page with the hash tags #365DaysofCori and the official challenge hash tag #catchthemoment365.  On Friday's I will do a recap of the previous week's photos and *hopefully* give a little more insight into each one, why I took them and any history behind them.